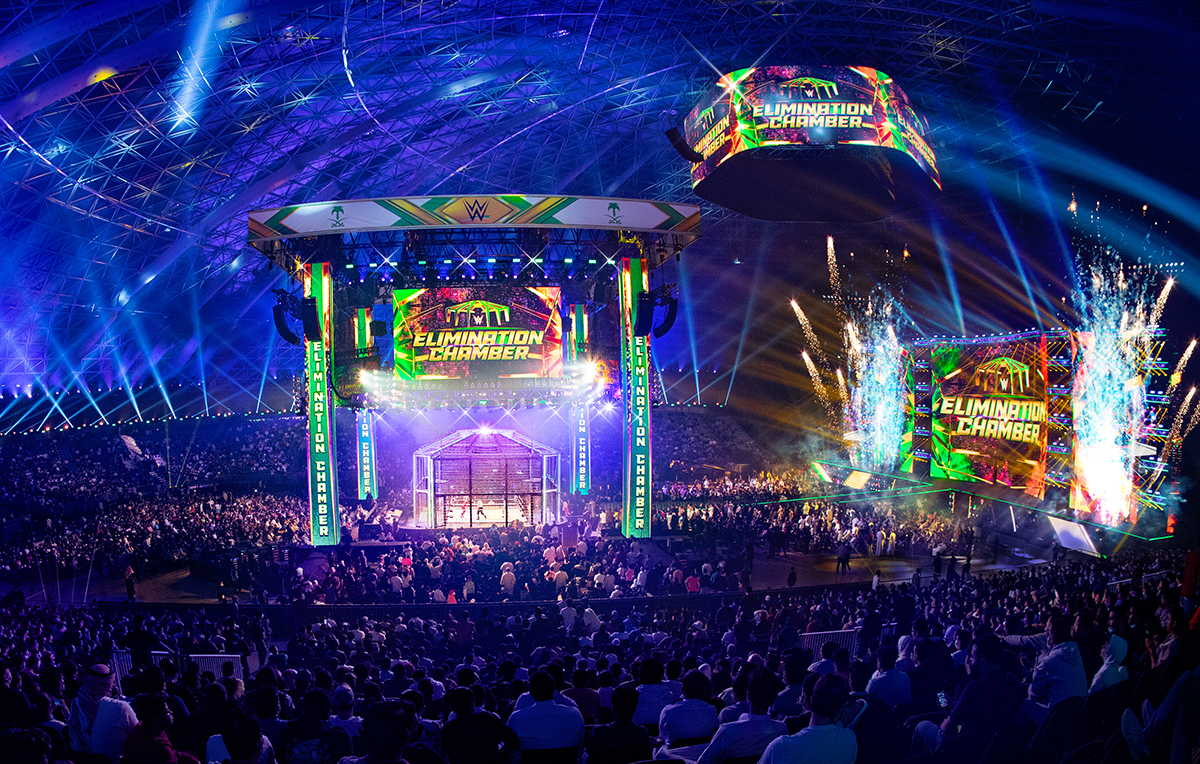 WWE Elimination Chamber // Jeddah, Saudi Arabia.
Neg Earth Lights provided WWE with lighting, rigging and control solutions and highly skilled crew to illuminate the Jeddah Super Dome, the world's largest freestanding dome. The substantial amount of kit included over half a mile of truss, 504 metres of Martin Sceptron,* 246 Litec Exe-Rise Chain Hoists, 6 Grand MA3 Full Size Consoles, 12 MA NPUs and 272 Solaris LED Flare Q+s.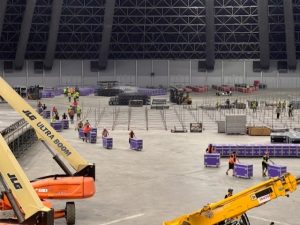 *(FUN FACT) The truss and Martin Sceptron supplied to equip the dome for WWE would stretch the distance from Big Ben to Buckingham Palace.
Lighting Design Team: Jason Robinson & Jason Shaw
Photo Credit: WWE