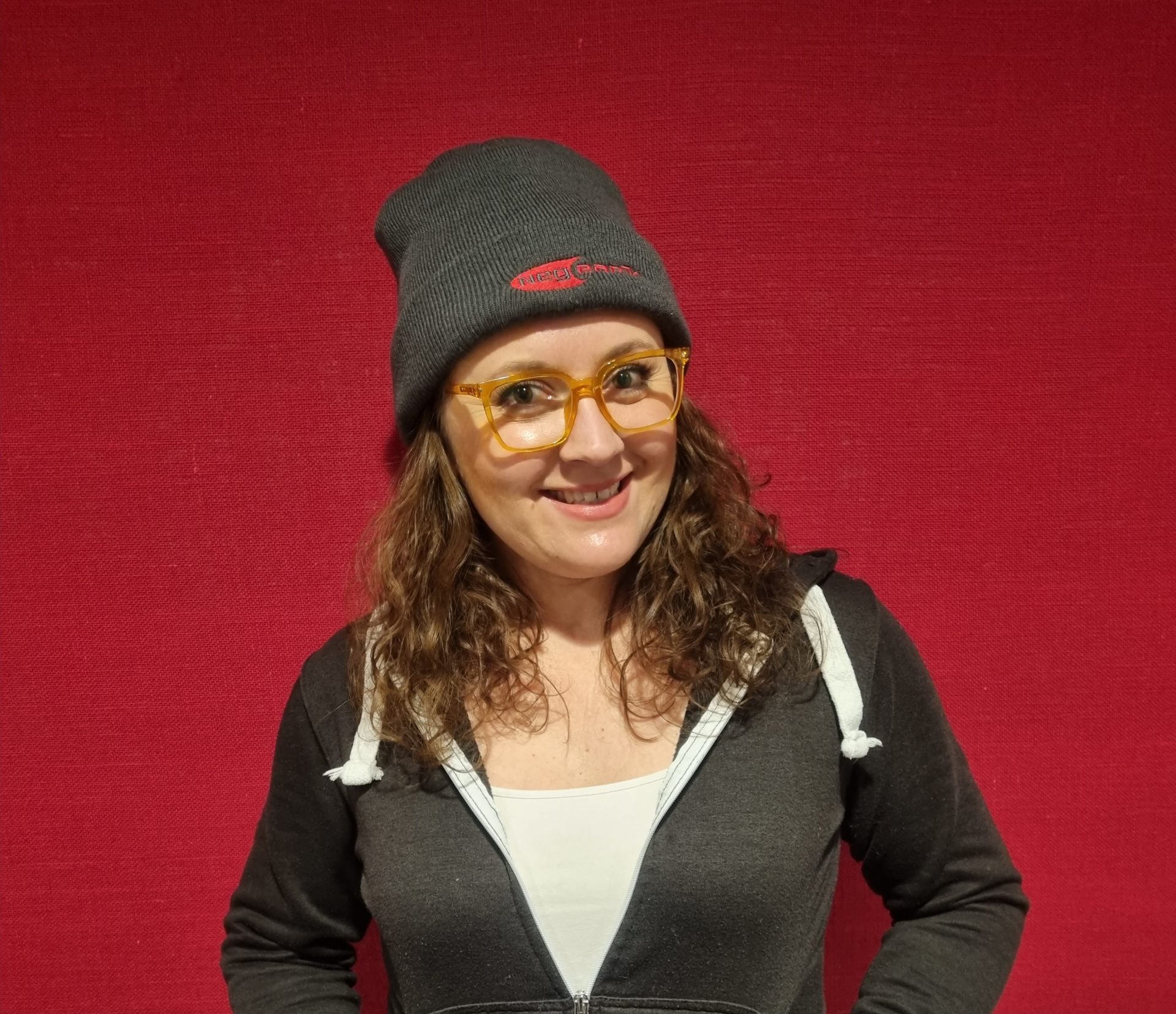 Employee Spotlight – Part 8, Quality over corporate.
Introducing, Stephanie Smyth, Inventory Coordinator for Neg Earth Lights. Steph has been with the Neg Earth team for 4 years; we conducted a short interview to find out more.
What is your role at Neg Earth Lights?
[Steph] As an Inventory Coordinator, it is my role to make sure the inventory system reflects the equipment that Neg Earth owns and the insure it can be easily recorded in and out of the building by the operational departments, keeping availability accurate and everyone happy.
What did you do for a job before working at Neg Earth?
[Steph] I worked for Delicate Productions in Southern California for 18 years, from a Moving Light tech to Equipment Sales Rep for new and used lights, sound, and video installations.
How did you first learn about Neg Earth?
[Steph] It's a small industry, people I worked with before toured with previous Neg staff decades ago and kept good working relationships.
What is your favourite part about working for Neg Earth?
[Steph] The people. It's a great team! I have made life-long friends.
What 3 words best describe Neg Earth?
[Steph] Quality over corporate.
How has Neg Earth helped you in career development?
 [Steph] Neg Earth gave me a home across the Atlantic and the space to keep working in the industry I love and grew up in. From one Rock n' Roll family to another.
If you could switch your job with anyone else at Neg Earth, whose job would you want?
[Steph] The second-floor guard – Eric the dog.
If you had to eat one meal, every day for the rest of your life, what would it be?
[Steph] Sushi.
Would you rather be a tiny elephant or a giant hamster and why?
[Steph] A giant hamster, I would show the rats of Park Royal who is boss!  
Which cartoon character would you most like to switch lives with?
[Steph] Tina Belcher – oh to be a teen again…
What is your favourite TV series?
[Steph] Ghost Adventures, bro! Also got to love Ancient Aliens, Ancient civilizations + conspiracy theories = perfection.
If you were an animal, what would it be?
[Steph] A Manatee, floating around in warm water, just eating all day. Waistline be damned.
Name a cause that is close to your heart.
[Steph] I have been a donor on Kiva.org for years and years. Microloans to people all over the world. They pay the money back and it gets turned over to the next person in the next corner of the world. My only requirement is the recipient has a happy smile in their profile.  
What advice would you give your 10-year-old self?
[Steph] Save your allowance, get in the property market early.
What is your proudest moment at Neg Earth?
[Steph] The Muppets Live. Hearing them rehearse "Mais Non Mais Non," in the studio, with the warehouse staff involuntarily singing along, was magic! I knew I was with my people.  
What advice do you have for prospective Neg Earth candidates?
[Steph] Get ready to get your hands dirty and have fun – and no, you are not allowed anywhere near the band's dressing rooms! Ever!