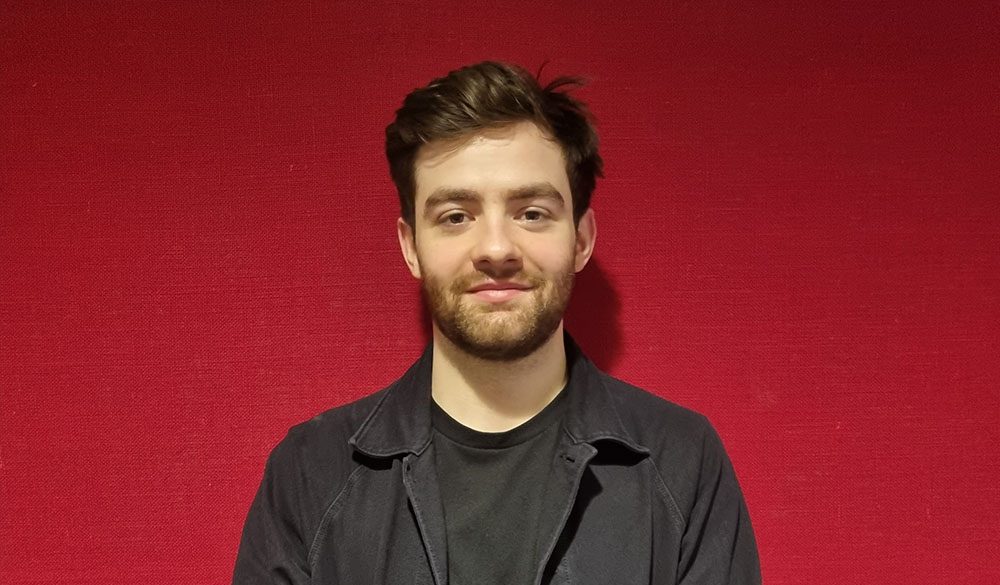 Employee Spotlight – Part 9, Quality, Consistency, Reliability.
Introducing, Oliver Barker, Technical Solutions Engineer for Neg Earth Lights. Ollie has been with the Neg Earth team for 2 and a half years; we conducted a short interview to find out more.
What is your role at Neg Earth Lights?
[Ollie] I assist our business improvement team in researching and adapting technical solutions to improve procedures and workflows throughout our departments. I still get my hands dirty in our lighting department though!
What did you do for a job before working at Neg Earth?
[Ollie] I was a senior technician for the Edinburgh University Students' Association whilst studying and occasionally freelanced in and around Edinburgh.
How did you first learn about Neg Earth?
[Ollie] I came across Neg Earth when I was researching who the key players in the lighting industry are and I saw that they were advertising their technical trainee scheme.
What is your favourite part about working for Neg Earth?
[Ollie] To know that I am contributing to iconic events that eventually become cherished memories for people around the world is eternally rewarding.
What 3 words best describe Neg Earth?
[Ollie] Quality, Consistency, Reliability.
How has Neg Earth helped you in career development?
[Ollie] Through the training scheme I've been able to gain a wealth of knowledge on sections of the industry that I was yet to encounter. I'm lucky that Neg Earth fosters a culture of continuous learning and mutual support.
If you could switch your job with anyone else at Neg Earth, whose job would you want?
[Ollie] Probably a CAD technician – I was pretty good with a drawing board at school!
If you had to eat one meal, every day for the rest of your life, what would it be?
[Ollie] Tiramisu. A dessert still counts, right?
Would you rather be a tiny elephant or a giant hamster and why?
[Ollie] A tiny elephant, despite being tiny they're still clever, have a trunk and unlike hamsters they don't have a habit of dying from stress.
Which cartoon character would you most like to switch lives with?
[Ollie] Montgomery Burns. Release the hounds.
What is your favourite TV series?
[Ollie] Peep Show, followed closely by It's Always Sunny in Philadelphia.
If you were an animal, what would it be?
[Ollie] A Chameleon
Name a cause that is close to your heart.
[Ollie] There are many, but I feel 'Kill The Bill' is paramount right now. Drastically increasing stop & search powers whilst effectively outlawing public protest is nothing short of a threat to democracy.
What advice would you give your 10-year-old self?
[Ollie] Practice your instruments!
What is your proudest moment at Neg Earth?
[Ollie] Operating the lights for Sleaford Mods' support at the Eventim Apollo. It was a great feeling to be back behind a desk in such a well-known venue!
What advice do you have for prospective Neg Earth candidates?
[Ollie] Attitude is everything and take every opportunity that you can!