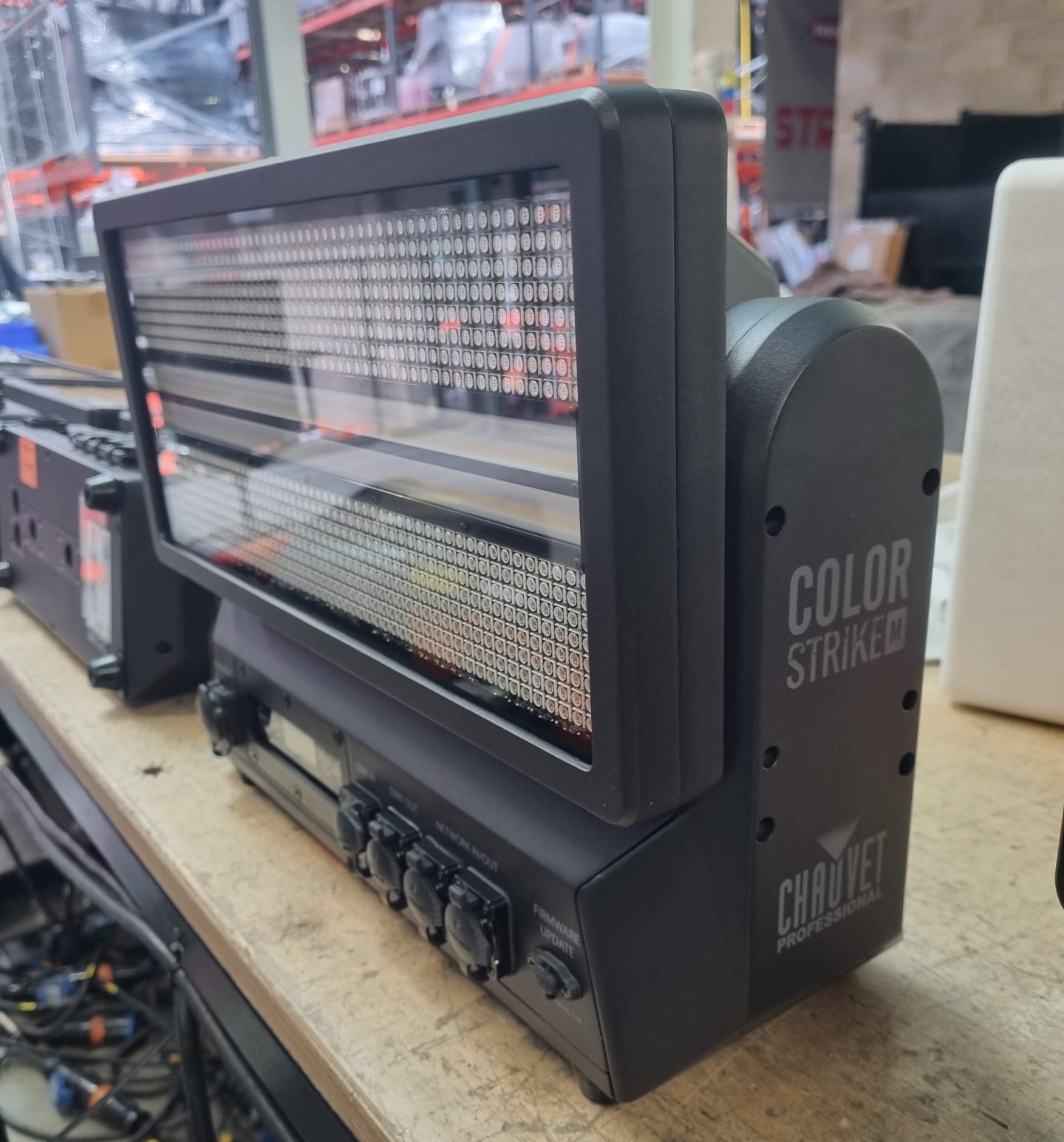 NEW ARRIVAL! Color STRIKE M.
We have recently received 100 Color STRIKE Ms from Chauvet Professional Lighting.
Color STRIKE M can be described as a motorised strobe/wash with two ultra-bright, white light tube elements surrounded by a colour-mixing and pixel-mappable face with two omega bracket attachments for flexible mounting.
This new-to-our-inventory product is IP65 rated, come rain, or shine the resistant casing protects the fixture from weather conditions making it a perfect candidate for festival season.
A big thank you to Chauvet Professional Lighting for the seamless order and delivery.
Chauvet Color STRIKE Ms are now available for rental and dry hire.