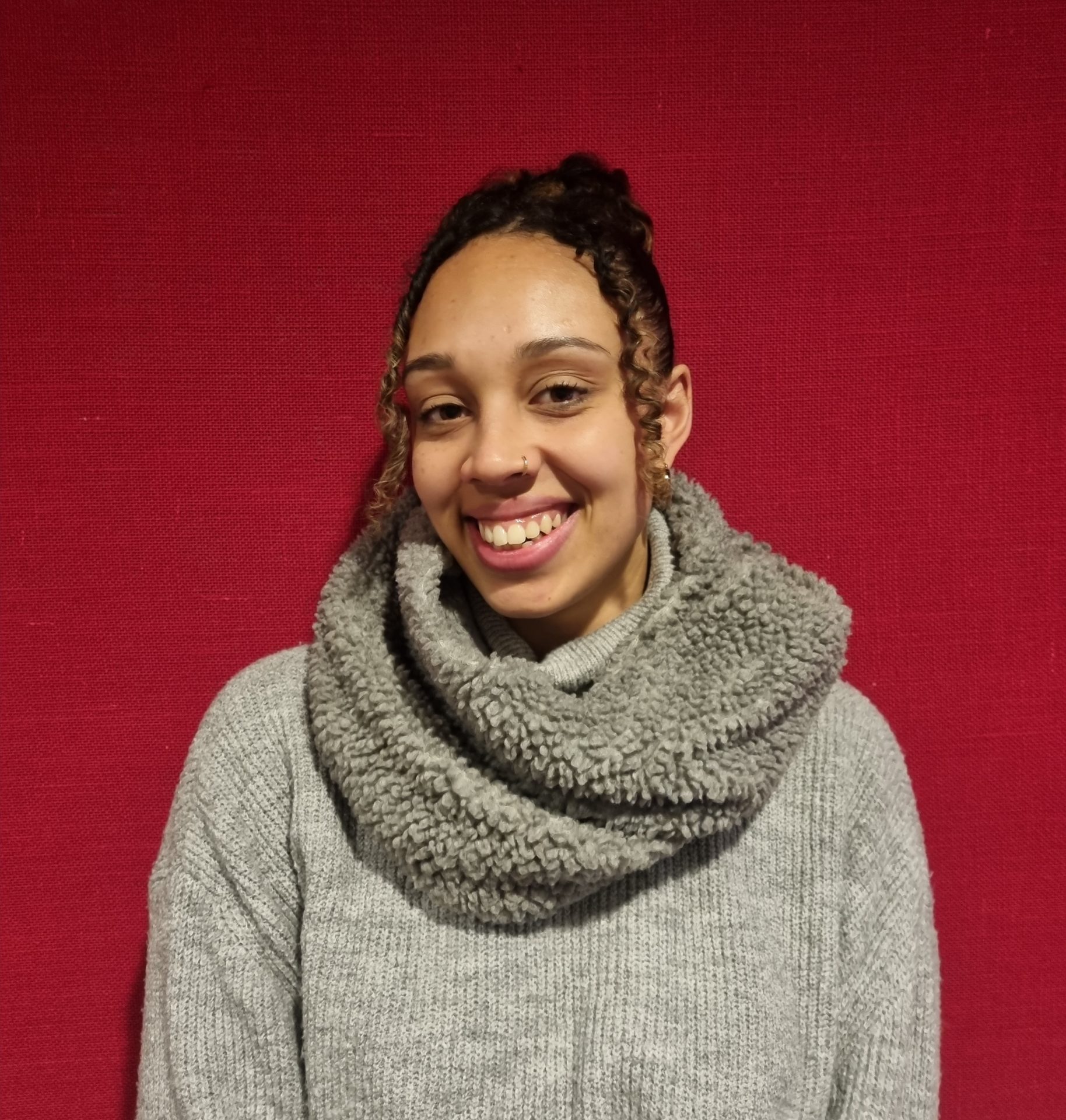 💡 Employee Spotlight – Part 3, Ambitious, Innovative, Exciting. 💡
Introducing, Jasmine Williams, the focus of the third edition of Employee Spotlight. Learn about Jasmine and what makes her an integral part of the Neg Earth Lights team.
Starting her journey with Neg Earth 2 years ago after volunteering in lighting departments for festivals, Jasmine is now a Project Coordinator for the company. We conducted a short interview with Jasmine to find out more.
What is your role at Neg Earth Lights?
[Jasmine] Since starting in the projects office I'm now arranging dry and sub hires as well as supporting the team with interpreting technical drawings, and inputting equipment data as lists onto the system.
What did you do for a job before working at Neg Earth?
[Jasmine] Before Neg Earth, I was volunteering in the lighting departments of a few festivals and working in a smaller lighting warehouse.  
How did you first learn about Neg Earth Lights?
[Jasmine] One of my peers at university joined as a CAD Technician and advised me to get work experience at Neg Earth, which I did, and I never left!
What is your favourite part about working for Neg Earth?
[Jasmine] The little relationships you make with people here, I feel like I am part of something big and exciting.
What 3 words best describe Neg Earth Lights?
[Jasmine] Ambitious, innovative, and exciting.
How has Neg Earth Helped you in career development?
[Jasmine] Neg has taught me about the whole process of an event which really helps to identify where I am at within a project and what I need to keep an eye out for. This has enabled me to push forward and after starting on the NELL Scheme, I am now working in the projects office where I feel positively challenged and invested in my career. 
If you could switch your job with anyone else at Neg Earth, whose job would you want?
[Jasmine] Good question! I would like to try life as a CAD Technician if it meant swapping came with all that knowledge too!
What has been your favourite project at Neg Earth Lights?
[Jasmine] It was before I joined, but I am a huge fan of Beyoncé and Neg Earth supplied the lights for her tour. I haven't been involved in too many projects due to Covid, but I hope I can one day work on Beyoncé's lighting…  
If you had to eat one meal, every day for the rest of your life, what would it be?
[Jasmine] Curry goat or spaghetti bolognaise, I can't choose!
Would you rather be a tiny elephant or a giant hamster and why?
[Jasmine] A tiny elephant because that's much cuter!
Which cartoon character would you most like to switch lives with?
[Jasmine] Moana, what a location!
What is your favourite TV series?
[Jasmine] Misfits
If you were an animal, what would it be?
[Jasmine] A cat.
Name a cause that is close to your heart.
[Jasmine] Black Lives Matter and the eradication of systemic racism (huge mission I know).
What advice would you give your 10-year-old self?
[Jasmine] You belong in every space you choose to enter.
What is your proudest moment at Neg Earth?
[Jasmine] Working on Coldplay's Graham Norton appearance, it felt current and creative, plus it felt great to contribute to the performance of such a well known and loved band.
What advice do you have for prospective Neg Earth candidates?
[Jasmine] Be yourself, be honest and make the most of every bit of knowledge Neg Earth offers (don't forget to take notes because it's a hell of a lot).