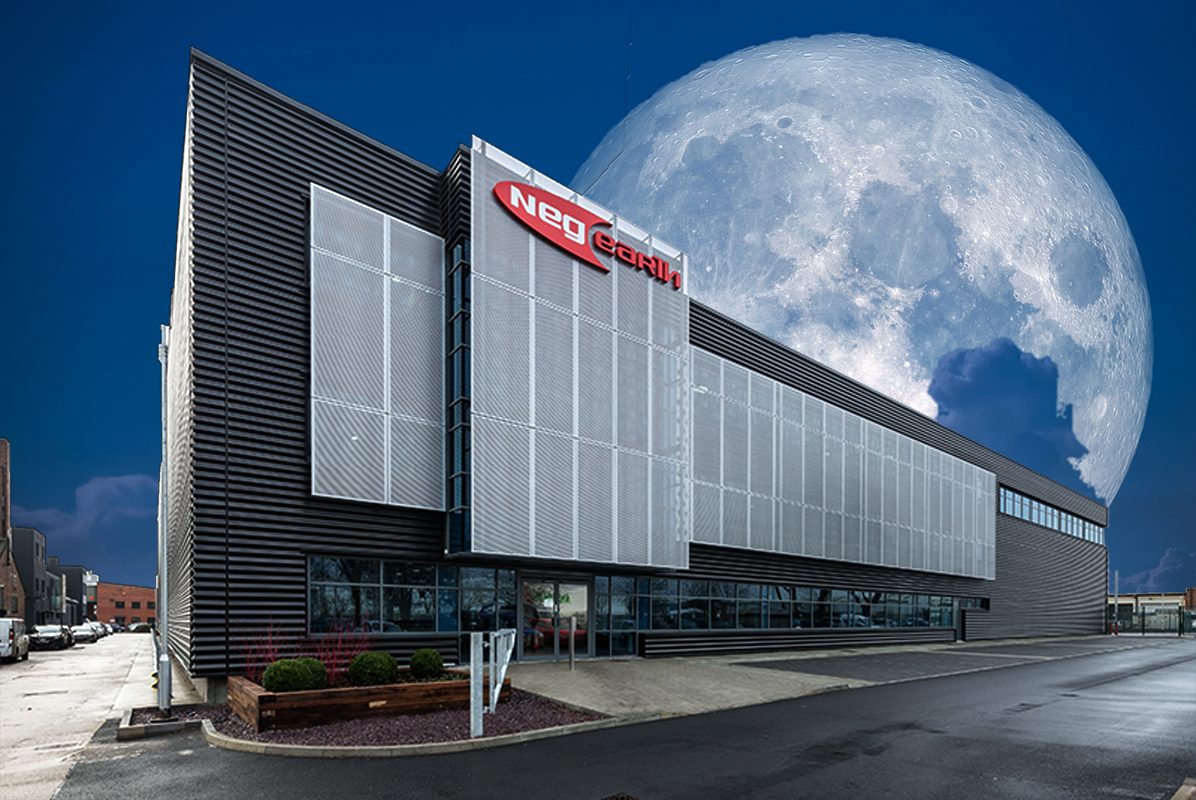 Neg Earth Lights provides illumination for the Moon.
After being approached by Space Force UK in July 2021, the Neg Earth team were challenged with providing additional illumination to solve the issue of the Moon's steadily decreasing brightness causing excessive darkness and navigation problems globally.
Neg Earth's new client, Space Force UK, informed our Production Solutions team of the ongoing issue of loss of light. As of 2010, a typical full Moon reflected 13% of light from our major source of light and warmth, the Sun; however, the full Moon of 2020 measured at just 11% reflection. This reduction of light may seem acute; however, Space Force UK have had ever-increasing reports of people in rural areas getting lost and having issue with navigation.
We spoke to an individual (who wishes not to be identified by name) who had issues finding a herd of sheep on her farm situated in South Downs National Park. "Back in May 2020, I received calls from residents in the local area complaining that my sheep (around 23 of them) were loose and were eating their vegetable gardens, the problem was, I couldn't get them back to the farm as the roads were too dark to navigate, even with my full beam on." She continues, "Now Neg Earth Lights have been illuminating the Moon, I have no issues ushering my greedy sheep away from vegetable patches."
Space Force UK contacted Neg Earth's Production Solutions team in July 2021; Project Manager Ape Reel-Falls took on the challenge. Ape worked tirelessly finding lighting fixtures powerful enough to illuminate the Moon, resulting in our fabrications department creating a new lighting fixture with 1,000,000 lumen capabilities named aptly, the Super Moon Blaster (SMB), built with geo-navigation, enabling accurate tracking of the moon between sundown and sunrise.
We spoke to Space Force UK in relation to the Super Moon Blaster's capabilities, "the SMB is situated in a top-secret location, it works so well that not many people were even aware of the issues we were having with the Moon's brightness."
There is only one Super Moon Blaster in the world, which is currently illuminating the Moon, so this bespoke piece is unavailable to hire out on for live events for the foreseeable.
…APRIL FOOLS.
Contact our team to find out what equipment we REALLY stock.