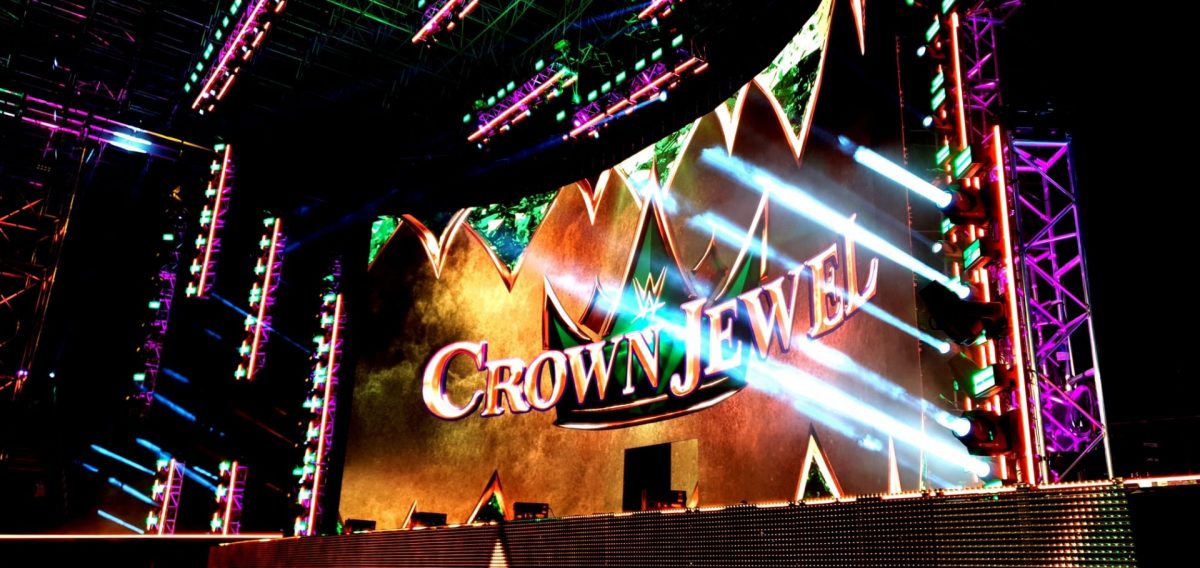 WWE Crown Jewel // Riyadh Saudi Arabia
The Lighting Design team of Jason Robinson and Jason Shaw used Lighting and Rigging supplied by Neg Earth Lights to create a spectacular backdrop for WWE's world-renowned Crown Jewel event.
The lighting rig supplied featured over 1,100 fixtures, including 150 GLP JDC1 LED Strobe, 250 Clay Paky Sharpy / Sharpy Washes and 8 Robe RoboSpot systems. We also supplied well over 400 metres of truss and over 200 chain hoists.
A strong and experienced crew of 18 from Neg Earth Lights helped create this worldwide spectacle which broadcast on 21st October 2021.
Lighting Design Team: Jason Robinson and Jason Shaw