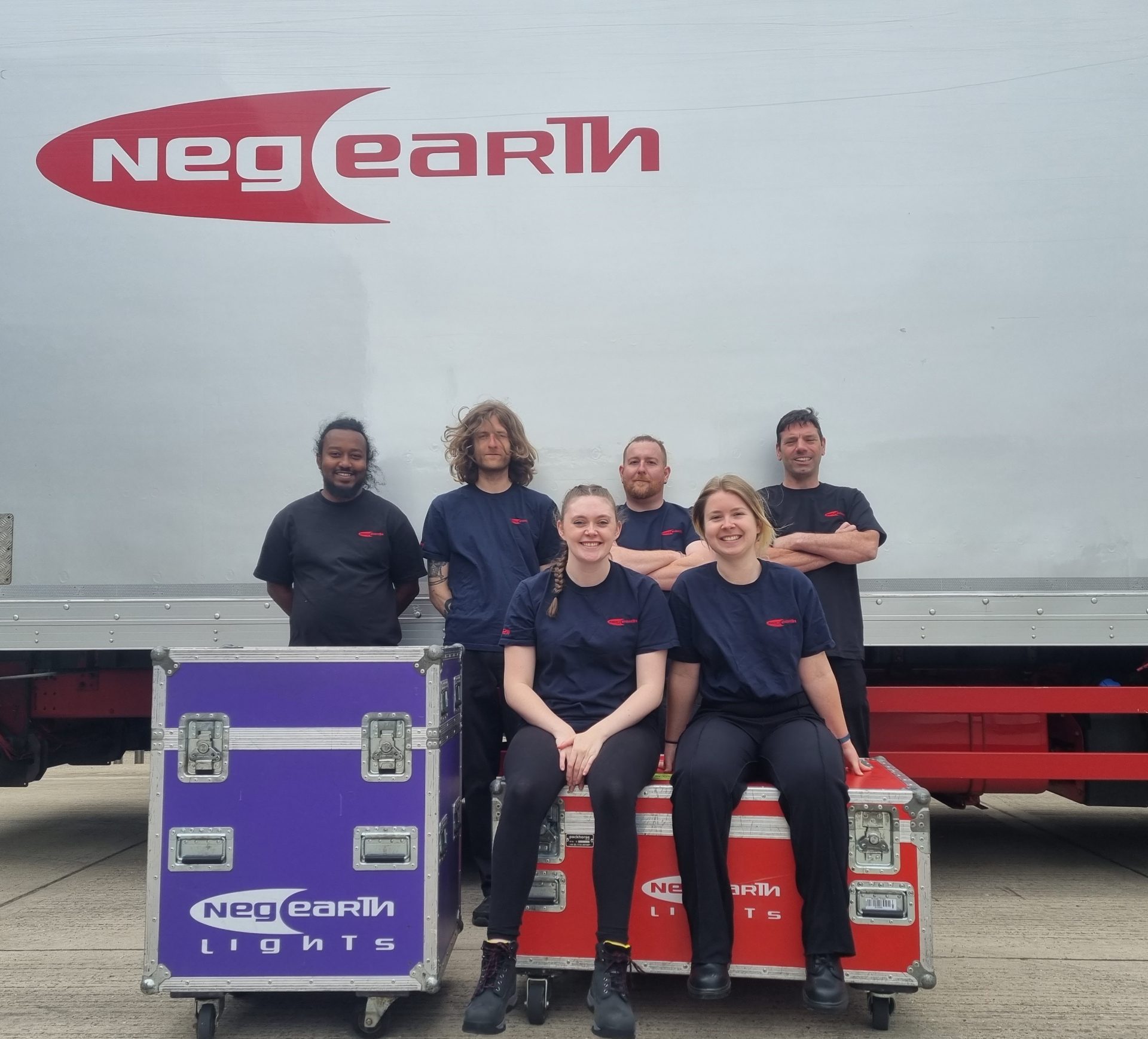 Introducing Neg Earth, Wind and Fire.
We are fast approaching this year's Kartfest, the annual karting day in aid of Backup Tech, The Technical Entertainment Charity.
Meet our karting team, Neg Earth, Wind and Fire. A team with grit and determination that plan to put us at the top of the leader board on 7th July.
Photo left to right: Fadil Abanur Rigging Technician, Zin Vaitiekunas Warehouse Operative, Josie Richardson HR Advisor, Ciaran Markey Senior Consoles Technician, Abi Roberts Digital Marketing Executive, Jake Williams IT Manager.
Join us in cheering for Neg Earth, Wind and Fire!
We feel privileged to raise money for such a fabulous charity that supports our industry. Find out more about Kartfest: Kartfest 2022 — Backup (backuptech.uk)
Let's race.